Vegan Deli & Butcher Shop: How's that for a collection of seemingly incongruous words? But not as far-fetched as it might appear, according to Chris Bertke.
A talented vegan chef, Bertke has partnered with Jason and Heather Granger, owners of Peace Love Happy apothecary in St. Charles, and is spearheading a side venture with a double-take name, Vegan Deli & Butcher Shop, the first of its kind in metro St. Louis.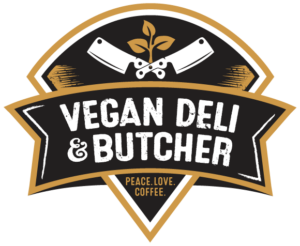 The business will operate below the retail store at 524 S. Main Street. (Peace Love Happy is located in the former Figuero's, which closed in 2015; the deli is in the former Stone Cellar Fondue & Wine space, which closed in 2013, after a 19-month run.)
Bertke is best known for his stint as executive chef at Utah Station, the "mostly vegan" restaurant in a former 1930s-era, two-bay service station. When he became a vegan 25 years ago, he began experimenting with meat substitutes using wheat-based plant proteins, which he's altered and perfected over the years.
Several years ago, SLM noted that "Bertke has crafty ways with mock meat" and predicted that he "might be about to change the shape of vegetarian and vegan food as we know it." And so it was at Utah Station, where he created vegan riffs on fast-food staples, most made from the five vegan "meats" that he made in its scratch kitchen. During his tenure, the big seller was a carnivore-fooling vegan T-rav with a circular wrapper and chunky marinara sauce.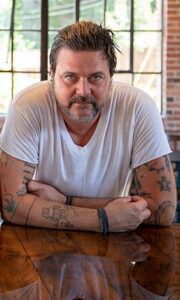 The Grangers, who were longtime customers of Utah Station and had befriended Bertke, began talking about expanding the scope at Peace Love Happy. Ever since Bertke started tinkering with meat substitutes, he had dreamed of doing a vegan deli.
"The building they're in the process of buying already includes the retail shop, a yoga studio, two apartments, and a comedy club," says Bertke. "The space downstairs has a side entrance, so there's a speakeasy feel. The lure is the 50-seat brick patio. There's your curb appeal."
The 1,700-square-foot, 45-seat business is part vegan deli and part coffee shop. Along with Blueprint Coffee, vegan pastries, donuts, danish, and croissants will be offered in the morning. (Bertke says that excellent vegan baked goods have resulted from the emergence of various nut butters).
At lunch, Bertke will crank out soups, salads, and hot and cold sandwiches to order. The sandwiches will include vegan versions of a reuben, French dip, egg salad, tuna melt, Philly cheese steak, meatball Parm, and peppered beef (with caramelized onions, giardiniera, and roasted garlic aioli, on a garlic buttered Kaiser), all served with chips and pickle. "I could have given them all cutesy names," he says, "but for comprehension and simplicity's sake, I stayed with the traditional ones."
In the cold case at lunchtime are grab-and-go sandwiches and a wealth of "traditional" deli-esque salads (creamy potato, macaroni, egg, tomato and cucumber, tabbouleh, coleslaw), plus hummus, herb-roasted olives, and house-made pickled vegetables (including giardiniera and whole dill pickles). The case also contains signature items, such as cashew-based cheese wheels and vegan meats (for instance, tofu burnt ends, seasonal sausages, roast beef, and corned beef, among others), all made in house and sold by the pound.
"I use some of the same techniques that a traditional butcher uses—smoking, braising, extruding, aging," he says, "so a vegan deli is really not that odd, once you think about it." (One of his secrets is adding a little oil to texturized vegetable protein, so it sets up like the fat pockets found in sausage.)
The chef is also considering staying open later in the day and offering a vegan charcuterie board in the evenings, including some "evening-casual" small plates. The deli plans to acquire a full liquor and package license, so there will be build-a-picnic possibilities as well.
"We wanted to make our place unique, more than a vegan coffee shop," he says. "The name will generate interest, for sure, and then hopefully prompt a visit. As far as I know, there's nothing like it in St. Louis and the entire Midwest."